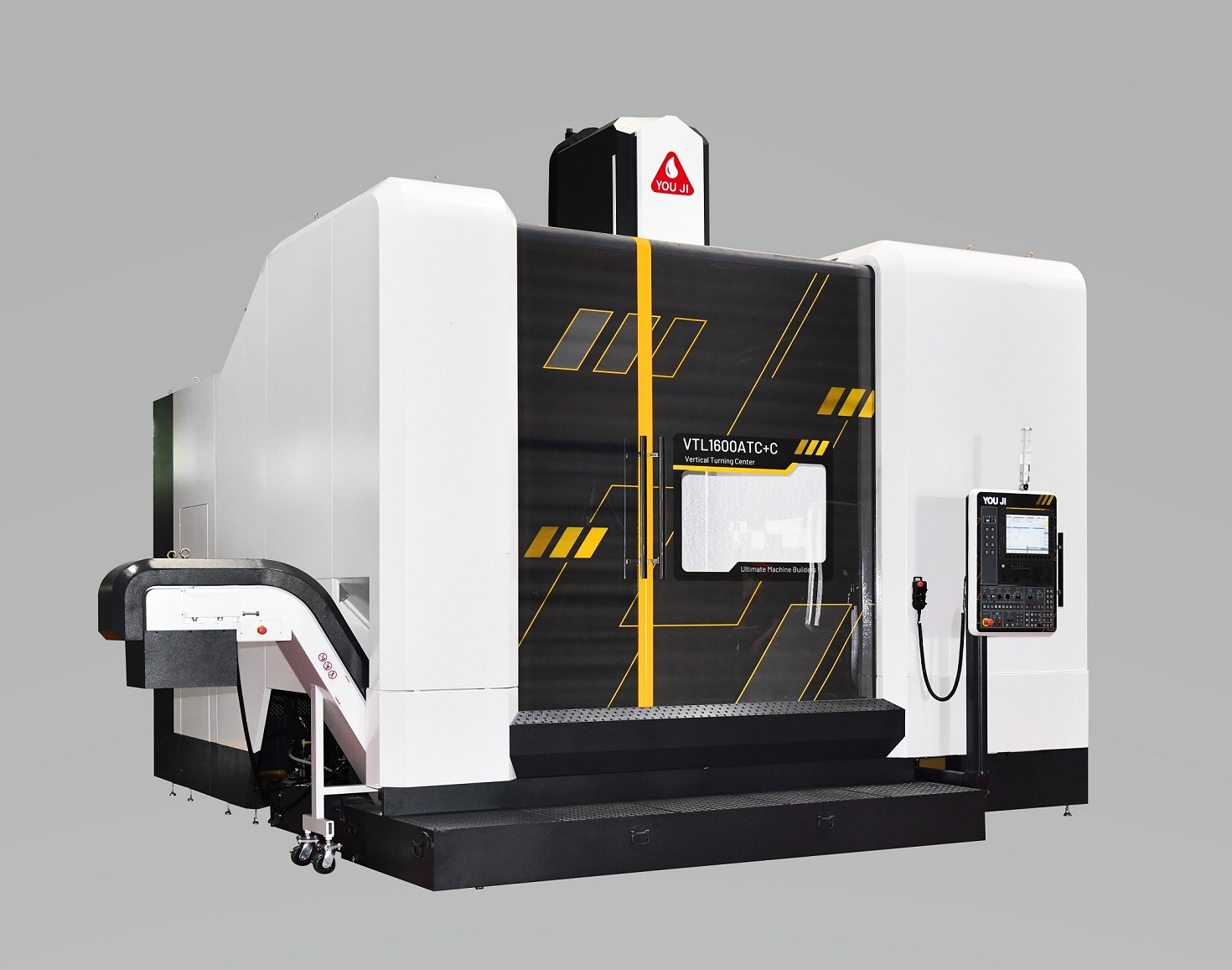 Product Description:
You Ji VTL series is designed for high-efficiency heavy-duty cutting, column adopts a symmetrical design to increase 50% more rigidity.

Wide span X-axis box guideway design brings high stability during the long cutting time, suitable for the aerospace industry, wind power industry,

the shipbuilding industry, energy industry, pumps & valves, motor industry...etc.,VTL series can also be used for machining engine case, bearings, engines, mechanical parts, ring parts, motor housing, and various heavy equipment.

The YOU JI independently develops HMI (human-machine interface), which is developed according to customer needs and can achieve virtual and real integration and visualized management.

With Marposs intelligent monitoring system, it can achieve tool monitoring, processing process monitoring, processing optimization (vibration and load detection), machine maintenance prediction, machine protection (collision protection), and other intelligent machinery elements that comply with Industry 4.0.