CNC Double Column 5-AXIS Machining Center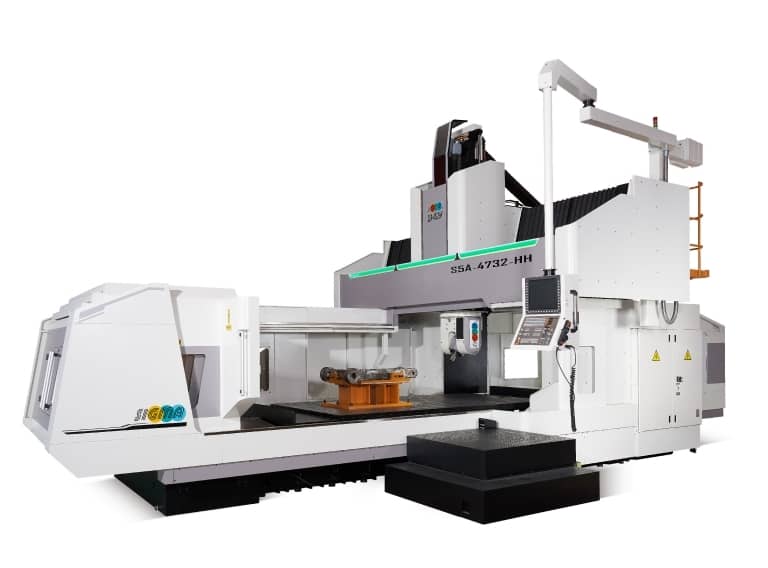 Product Description:
Special for Difficult-to-Cut Materials processing, Titanium Alloy processing etc.
Features:
 High-Rigidity structure design. Mechanical-type Simultaneous Two-Axis rotary spindle. Warm and gear transmission for B and C axes. With self-made heavy-cutting two-stage gearbox design (Gear Ratio by 1:1.75 and 1:7). Maximum Torque: 1155 N-m.
 Unique patented design of the Z-axis spindle rail structure - vibration restrain in machining. It can largely reduce the vibration in machining hard-to-cut material, enhance the machining efficiency, reduce the surface roughness, and prolong the tool's life. (Model S5A-HH exclusive)
 Fully Splash Guarding design. Super large and wide working door design. Fashionable aesthetic and ergonomic safety design.
 Specific design of safety guardrail upon the cross column. Convenient for machine maintenance.
 Height-adjustable manipulation control box. Suitable for people of different height.