FAST DRILL RE-SHARPENING-DM-213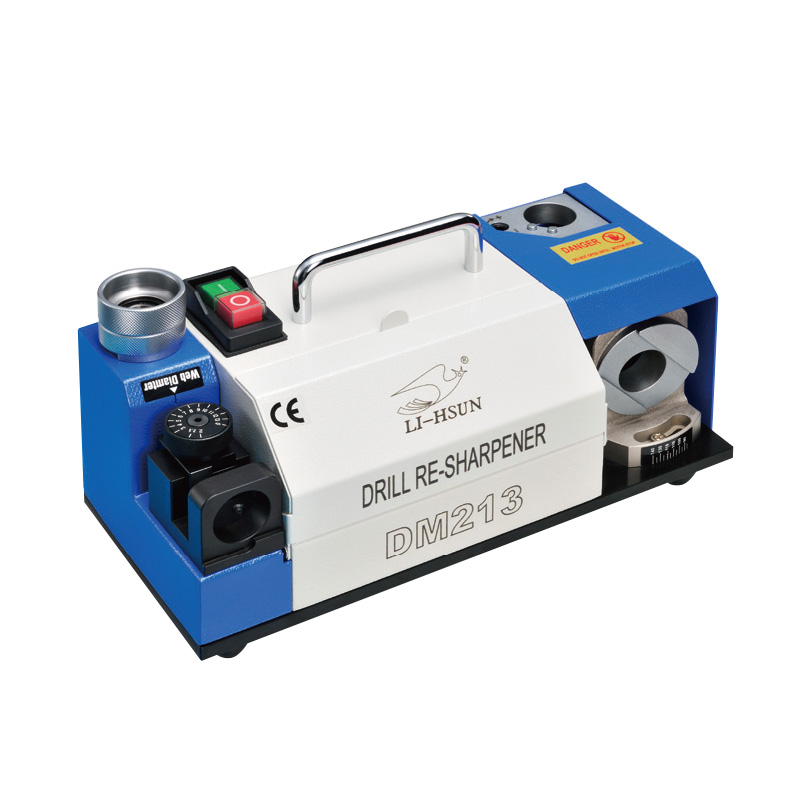 Product Description:
1. Loosen the side knob (B1) and open the side cover (B2).
2. Use a 4mm hexagon wrench to loosen the screw (B3), unscrew it counter clockwise.
3. Replace with a new diamond grinding wheel and tighten the screw after the wheel is installed.
4. Be sure to close the side cover (B2) properly and to fasten the side knob (B1).

Please DO NOT switch on the machine BEFORE
1. The diamond wheel screw (B3) is tightly screwed.
2. The side cover (B2) is properly closed.
3. The right knob (B1) is fully fastened.
※ In case of any hazard occurring, please make sure that the above measures are followed strictly.
※ The machine has an automatic Power-off device to ensure operator's safety. Power supply will be cut-off immediately when the cover is opened.