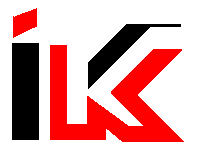 YIH KUAN ENT CO., LTD.
IK milling heads manufacturer
About
Yih Kuan Ent Co., Ltd., it was established from 1977. At first, the company name is "Hung Yih Machinery Factory". We are the first milling head company that get ISO9001 quality management certification and CE production quality certification. Now we are the leader of the milling head manufacturers in Taiwan.
YIH KUAN dedicated to make Gantry,CNC,Turret,Angle milling heads.
Main Product
Machine Tool Milling Heads and Angel Heads
Contact Information
No.172, Gongye 9th Rd., Dali Dist., Taichung City 412037, Taiwan