Gantry milling head IK-610RV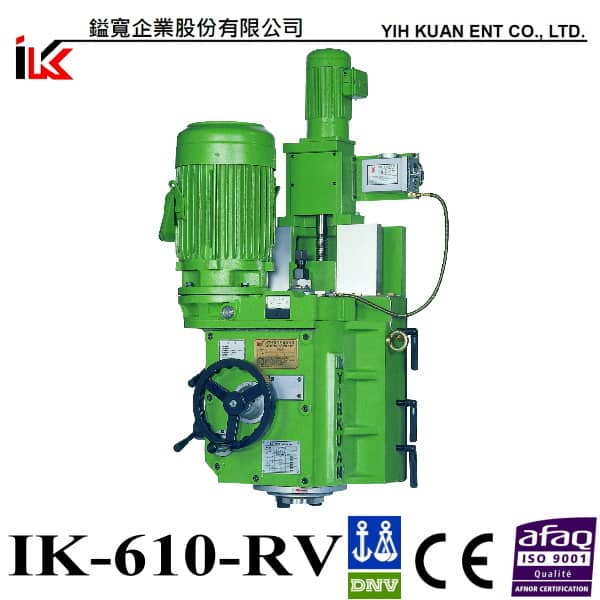 Product Description:
Features :
1. There are many types of milling head for you to option. We provide milling heads with the best cutting benefit for milling machines.
2. Gantry milling machines are used to mold manufacturing and metal heavy cutting .
3. The machine processing for travel is 398 mm. We also provide "No slide" format.
4. This product is used in Gantry (Plano) Milling Machine (vertical / horizontal).
5. Plano milling head series offer angle heads for you to optional. It will apply for multi-angle machining.
6. There are two options for your reference.(10HP and 12.5 HP)
7. Offer pneumatic blade locking device, bearing guide screw for you to optional.
8. The standard color of the product is green. If you need to specify the color, please provide the international color number.