Gantry milling head IK-610L-RV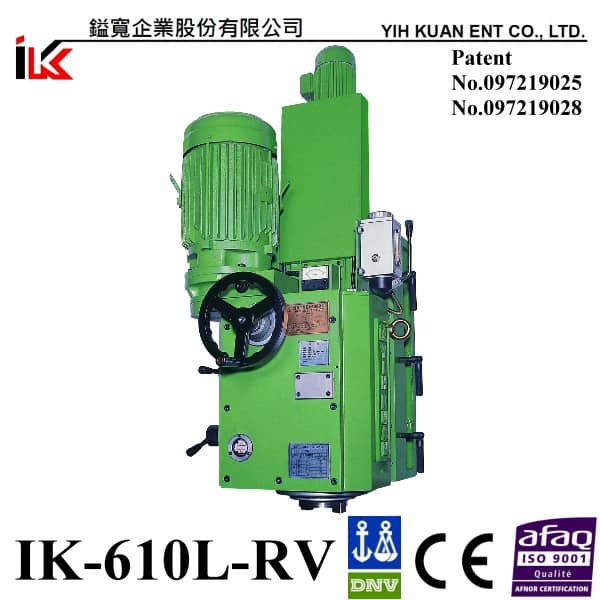 Product Description:
Features :
1. In order to make the milling machine achieve better cutting efficiency, IK milling head can upgrade or replace the milling head of your milling machine or special machine.
2. It is used for mold manufacturing It is suitable for heavy cutting.
3. The machine processing for travel is 600 mm. We also provide "No slide" format.
4. This product is used on Gantry (Plano) Milling Machine (vertical / horizontal).
5. Plano milling head series offer accessory head for you to optional.
It will apply for multi-angle machining to upgrade efficiency and longer machining range.
6. This product of standard motor is 10HP. We also offer 12.5HP/15HP for you to optional.
7. Offer pneumatic blade locking device, bearing guide screw for you to optional.
8. IK-610L-RV has been applied through the structure patents, patents number are M354483 and M354484.