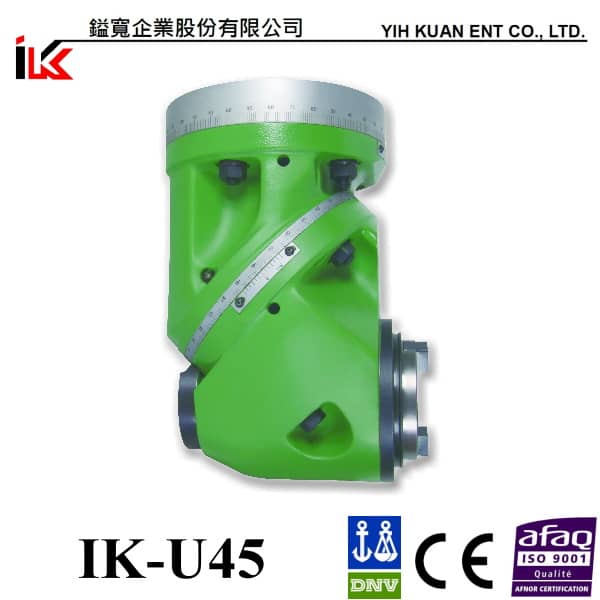 Product Description:
IK-U45 characteristics
1. Universal processing angle heads are suitable for all type of milling heads. Its design is mainly to meet the needs of vertical and horizontal angle processing.
2. IK-U45 uses Japanese gear grinding, so the spindle speed can up to 2000rpm and also can bring the powerful and high-quality cutting benefits for machine.
3. Its structure is sturdy, suitable for heavy cutting.