Gantry milling head IK-916LV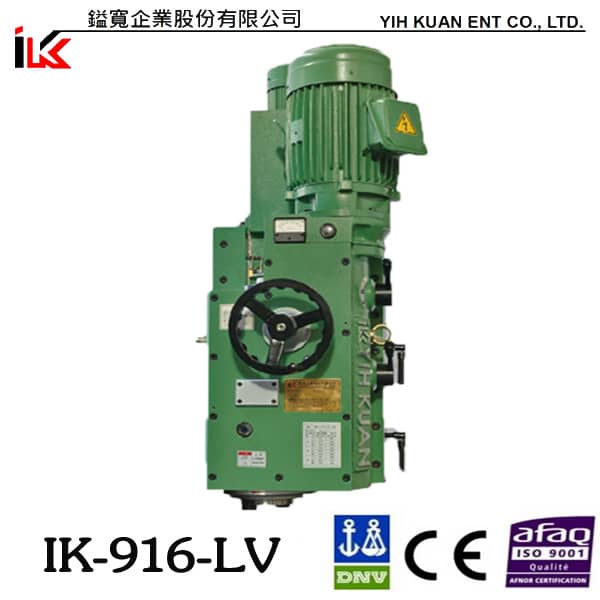 Product Description:
Features :
1. Customer can choose this type to install on their own traditional gantry machine to achieve better cutting results.
2. Main for light cutting. The cutting effect is like mirror.
3. The machine processing for travel is 460 mm. We also provide "No slide" format.
4. YIH KUAN gantry milling head is suitable for vertical and horizontal boring and milling machines.
5. This gantry series products can be matched with accessory heads to do more angle processing and improve the efficiency and scope of processing.
6. This product of standard motor is 12.5HP. We also offer 15HP for you to option.
7. Offer pneumatic blade locking device, bearing guide screw for you to optional.
8. I K-916-LV has been applied through the structure patents, patents number are D172465 and D174766.