Turret milling head IK-6S2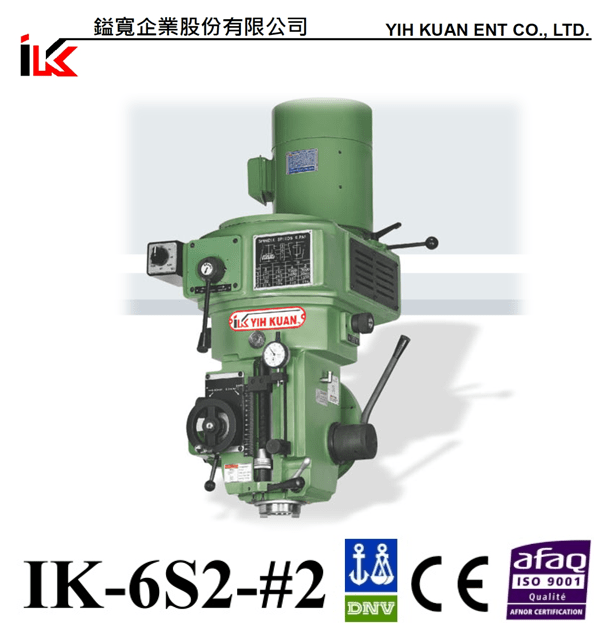 Product Description:
Features :
1. IK milling heads can help you upgrade or replacement your original machine body, milling machine or special purpose machine.
2. Chrome quill with super precision preloaded bearing can bring the high quality cutting benefits for machine and we also offer P4 bearings for your optional.
3. Machining travel can up to 140mm (2#).
4. Offer air operated brake for you to optional.
5. This type milling machine head is oil circulation.
6. If you have any other question, please email to us.